Anstruther Attractions
The May Princess

The May Princess sails from Anstruther to the beautiful Isle of May almost every day from 1st April to 30th September. Licensed by the Maritime Coastguard Agency to carry 100 passengers, she has been operating on this run for the last fifteen years. The trip on the boat lasts from around 4.5 to 5 hours in total, which includes 2.5 to 3 hours ashore on the Island, and if the weather allows a slow circumference of the Island by the boat to allow visitors to enjoy the spectacular scenery and wonderful wildlife from the sea. On board enjoy the commentary and assistance during the trip from our experienced Skipper and crew, who will try and make your day out a most memorable one. The boat also has a small snack bar and toilets.
The Osprey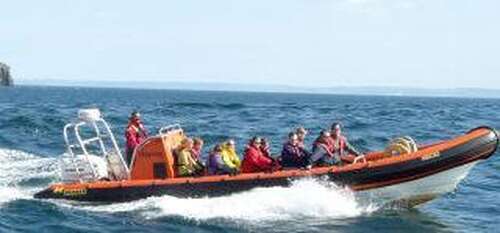 We offer exceptional wildlife and nature boat tours aiming to give the best experience possible for our trips to the Isle of May, round the island or simply a fun trip up the coast. Our trips are enjoyed by people of all ages from children to our more experienced customers.
Fife Coastal Path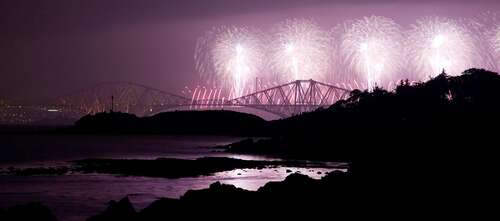 There is so much for you to discover on the Fife Coastal Path. Stretching for 117 miles from the Firth of Forth in the south, to the Firth of Tay in the north, the route offers an unrivalled walking experience.
The route offers a range of walking experiences from easy and level, to wild and demanding. Whether completed in smaller sections or as a long distance route, there is definitely something for everyone.
From the cosmopolitan atmosphere of St.Andrews to the former coal mining towns of central Fife. The small fishing villages of the East Neuk to the bustling industrial areas of the west, rugged cliffs, award winning beaches, internationally important estuaries and wildlife reserves, walking the Fife Coastal Path is an experience not to be missed.
Whether you are looking for peace and tranquillity or action and adventure the Fife Coastal Path can offer you this and much, much more.
The Fife Coastal Path is one of Scotland's Great Trails and is part of Fife's Core Path network  which helps to increase access to green space and establsih links between neighbouring communities.
Elie Waterfront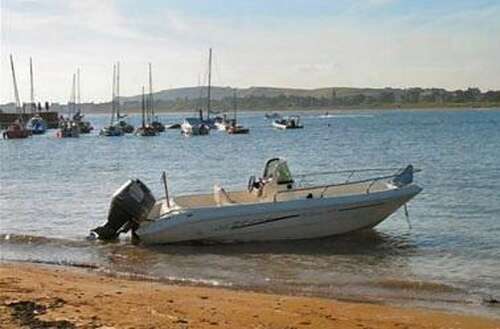 The sandy curve of Elie Bay encloses a wonderful expanse of sheltered water, making it the finest setting for beginners on Scotland's East Coast. Beyond the bay, the open sea offers a challenge to the more proficient participant.
The Activities offered by Elie Watersports can be participated in on a casual basis with or without instruction or in the form of more structured courses working towards National Governing body qualifications.
Elie Watersports is a Royal Yachting Association (RYA) Training Centre and is licensed by the Adventure Activities Licensing Authority (AALA).
Scottish Fisheries Museum – Anstruther
You won't believe what a day out we have to offer.
Situated in a wonderful collection of historic buildings on the harbour of a small and beautiful fishing port, we are a charitable trust which has become a national institution with an international reputation.
Our principal aim, in all of our efforts with regard to the displays in our extensive museum and our many educational and research activities, is to excite informed interest in the development of the Scottish commercial fishing industry among people of all ages in and beyond Scotland. The core story that we have to tell is the history of how, through a constant process of innovation, the Scottish fisheries became such an important part of the lives of so many Scots.
Elie Chainwalk
The Elie Chainwalk is one of Scotland's best-kept coastal secrets. To call it a walk is not strictly accurate; it is more of a scramble, requiring a healthy spirit of adventure, a good measure of agility and a strong head for heights.
Combining climbing, crawling and clambering, there is nothing quite like it anywhere else in Britain. But solidly planted steel chains, perfectly placed footholds and sticky volcanic rock offer a comforting sense of security to those embarking upon this rough and ready challenge.
Kellie Castle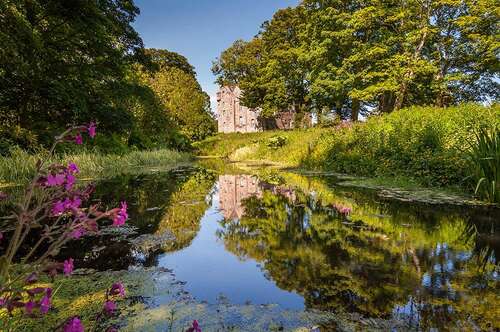 Medieval atmosphere meets Victorian style at Kellie Castle. The oldest parts date back to the 14th century, but the whole interior was overhauled in the late 19th century by famous artistic family the Lorimers.
Crow-stepped gables and fairytale stone towers form the outer frame, while indoors elaborate plaster ceilings and painted panelling lie alongside fine furniture designed by Sir Robert Lorimer, who spent much of his childhood at Kellie Castle. Outside, take a wander through the Arts & Crafts garden with its magnificent herbaceous borders, filled with the heavy scent of old roses, along with fruit and vegetables which are all grown organically.
Local Beaches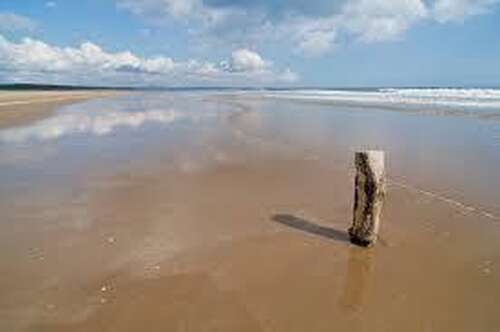 We have ten of the top beaches in Fife on our doorstep.
Click on the link to decide your destination.
Craigtoun Country Park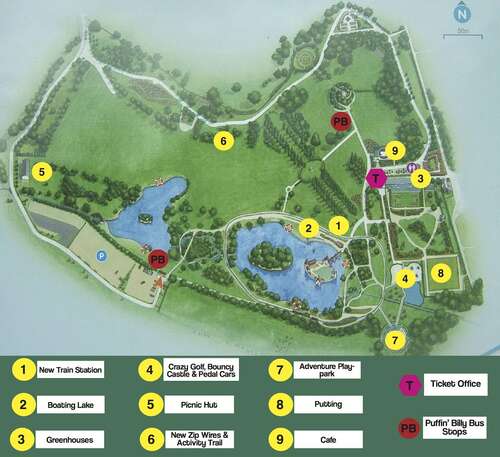 Tickets can be purchased from the ticket office for the following amenities which open for the season each year:
Rio Grande Railway
Puffin' Billy Tractor Rides
The Boating Lake
Crazy Golf
Putting
Bouncy Castles
Pedal Cars (Under 7s only)
The following can be enjoyed for free, all year round:
The park itself
Adventure play area
Zip lines
Trim trail
Trampolines
The Fairy Glen
Ardross Farm Shop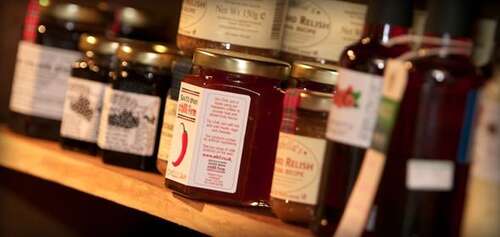 The Pollock family warmly welcome you to our award winning farm shop nestled in the picturesque East Neuk of Fife. Looking over the beautiful Firth of Forth, Ardross Farm Shop reconnects you with fresh, local, inspiring food from the farm and the surrounding area along with an abundance of produce from Scotland's natural larder.
Arrive to a mouth watering display of freshly picked vegetables straight from our farm. Our cabbages are so fresh they squeak, our broccoli sparkles with the morning dew and our freshly dug carrots perfume the shop with a sweet earthy smell. Freshly baked local bread tempts you further inside where our fantastic team can tantalise you with an array of specially selected products for food lovers!
Fife Golf Courses
                         We're in golfing heaven!!!
Fife, or the Kingdom of Fife, is located on the east coast of Scotland and is home to approximately 45 different golf courses. It is a historic region and is famous for the St Andrews Golf Club that was established here more than six centuries ago. In the year 1457, James II banned the sport of golf, as did James III in 1471 and James IV in 1491. But in 1502, James VI eventually bought himself a few golf clubs and gave in to the addictive sport of golf. St Andrews grew significantly over the years, till it opened its 7th golf course in 2007, which was named the Castle Course. Amongst the other popular golf courses in Fife, golfers can look forward to a wonderful golfing day at Dukes, Kingsbarns, Scotsgraig, Crail at Balcomie, Ladybank and Lundin. Fife is a beautiful part of Scotland and it can be seen in the spectacular settings that the golf courses have been designed on
Kingsbarns Distillery
Visit our 5-star distillery and visitor centre in the East Neuk of Fife for whisky and gin tours, tastings and delicious local food served in our cafe. We have 3 types of whisky distillery tours suitable for all levels of whisky interest. We are also running tours of the new Darnley's Gin Distillery called "Discover Darnley's". You can either book online or by phone to avoid disappointment.
Scotlands Secret Bunker
For 50+ years, Scotland kept a secret!
6 Miles from St Andrews lies a secret, a relic left over from the cold war conflict.
100ft underground with the entrance hidden in an unsuspecting farm house is RAF Troywood.
RAF Troywood is an "R3" style ROTOR bunker built by the RAF is 1953 in response to the threat of nuclear war with the USSR.
Troywood is  24,000sq feet of command centre, incorporating the latest radar technology of the cold war era,  dormitory, plotting rooms and kitchen facility's to name a few.
We could go on but why don't you come and see for yourself, how they would have survived, and you wouldn't!!
Ovenstone 109
Ovenstone 109 is a new brewery in the East Neuk of Fife. We produced our first beer in 2018
A tour will cost you nada, zip, hee haw or in plain speak, nothing at all. You just pop in. In the future we'll do the whole nine yards brew experience where you join the team for a brew. But until we then all you need to do is turn up with a smile and we'll show you round. Don't be surprised if we ask you to hold something or answer the phone though. Our multi tasking has its limits.